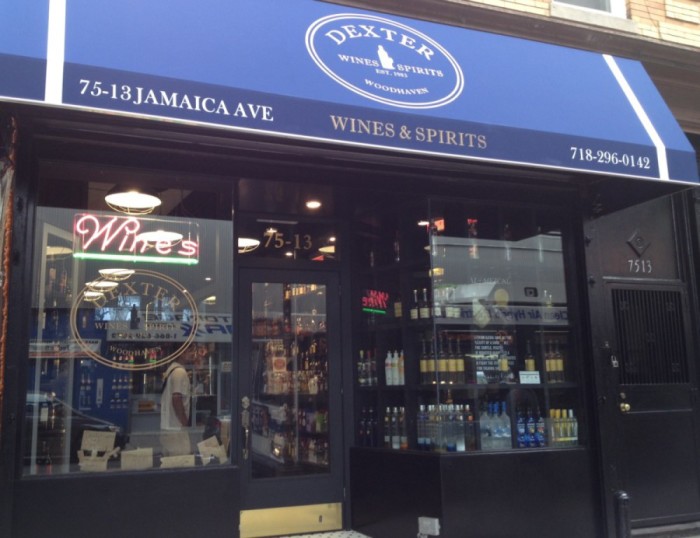 Welcome to Dexter Wines and Spirits, we are a wines and spirits shop in Woodhaven, Queens.  We offer top quality wines and spirits.  Our selections are continuously updated to meet your needs and introduce you to different experiences.  Come visit us today!
UPCOMING TASTINGS:
Friday and Saturday,  February 16 and 17, 2018, 5:30PM – 8:30PM
This Friday, we are are excited to have Sommelier Anthony from Grapes and Greens to taste you on the beautiful wines he represents!
Roblar Pinot Noir:
Lush blueberry, cherry and raspberry aromas, rich texture and elegant finish.
Vina Pomal Reserva Red Blend:
The color is brilliant and clear; ruby with slight russet hues. There are clean, intense aromas on the nose with prevailing notes of red fruit intermingled with tobacco, truffle and vanilla. The palate shows a supple, smooth texture with a long finish.
Elegant notes of strawberry, and a hint of grapefruit slightly underlain with aniseed. Reminiscences of the strawberry notes on the mid-palate and a very pleasant raspberry flavor with a sweet sensation.
Roberto Riga Piemonte Barbera:
Ruby red wine. Fresh nose with plum and blackberry notes. Medium structure, easy drinking with fresh notes of wild berries and a clean finish.
Tierra Del Fuego Cabernet Sauvignon:
Intense ruby color, aromas of blackberry and plums; wood expressed coffee, chocolate and vanilla.  Mild tannins heightened by the harmony of wood and fruit, which brings a pleasant finish. 12 months in French Oak.
The Spanish Quarters Cabernet Sauvignon Tempranillo:
The Spanish Quarter Red has a deep, purple-red color and a nose of ripe, dark berry fruits with hints of dark chocolate and vanilla oak. The full and silky palate reveals layers of juicy ripe berry fruit, dark chocolate, and a touch o f sweet oak on the finish.
Special Thanks to all who came out to support the Boys & Girls Club of Metro Queens at the 14th Annual Global Cuisine of Queens! It was a fantastic evening!  

Many thanks to our sponsors for supporting Dexter Wines and Spirits at this event!